We invite you to partner with Padi in a way that supports your goals, your mission and the advancement of

progress and social justice.
​
We invite you to a partnership of ideas and implementation.
​
Do you have a project or an idea for collaboration?
Do you want to expand networks and deepen personal connections?
What are you working on and how can we help?
​
Our Partners
Education
---
Sampoerna Schools System The Sampoerna Schools System is Indonesia's most comprehensive, integrated educational pathway from early childhood to university. Garuda Cendekia School
This Middle & High School runs an inclusive program, including one for children with special needs. ReachOut Foundation
This is a non-profit that provides free preschool education for children living in poverty throughout Indonesia. ReachOut Foundation has built and operates seven schools in the Jakarta housing projects and has just begun the process of expanding the program to Papua. Rumah Kepik (Ladybugs)

This is a preschool for ages 2 to 5 years old in Bekasi (at the outskirts of Jakarta) that focuses on purposeful play to prepare children to be independent and inquisitive learners. Peduli Anak Lombok Island (East of Bali)
Peduli Anak is a non-governmental organization in Lombok, dedicated to improve the quality of life for underprivileged children in Indonesia. Today, Peduli Anak is highly regarded and is a shining example of a charitable organization in Indonesia. Ruman Perubahan Rumah Perubahan means House of Change. The NGO works with young innovators and students through organizing retreats, education programs, mentors' circles, start-up support and others. Most of the work of Rumah Perubahan focuses on developing education material and supporting social entrepreneurship programs. Rumah Kepik A preschool for ages 2 to 5 years old in Bekasi (at the outskirts of Jakarta) that focuses on purposeful play to prepare children to be independent and inquisitive learners.
---
Environment
---
Wildlife Conservation Society WCS saves wildlife and wild places worldwide through science, conservation action, education, and inspiring people to value nature. WCS envisions a world where wildlife thrives in healthy lands and seas, valued by societies that embrace and benefit from the diversity and integrity of life on earth. WCS's goal is to conserve the world's largest wild places in 14 priority regions, home to more than 50% of the world's biodiversity.
Coaction.id
Coaction is a think tank focused on renewable energy and environmental policy is looking for an intern interested in sustainable development and energy, based in Jakarta. Ernest and Young Climate Change and Sustainability Group
The EY Climate Change and Sustainability group works on helping companies prepare for the regulartory and business challanges that arise from climate change. The group also works on ways to embed sustainability into core business practices to achieve short-term and long-term value. More about the group's work, you can find here. For specific internship opportuniteis with the group, please email us at info@padi-internship.com Adaptasi Perubahan Iklim dan Ketangguhan (APIK) APIK is a 5 year USAID climate change adaptation and disaster resilience project. APIK works at national level and in 3 provinces, each of which represents a different landscape. In East Java they work on a large watershed, Brantas; in South East Sulawesi they work in coastal areas; and in Maluku they work on small island landscapes. Ranu Welum
Ranu Welum is a local community-based organization in Palangkaraya, Central Kalimantan, that stands for social justice and humanity specifically regarding indigenous peoples' rights, preserving Dayak culture and protecting Kalimantan forests. Most of the work of the organization is in media advocacy, using media - film/video/magazine/social media - for social change.
Wildlife Conservation Society This is a non-profit organization focused on the protection of species. Yayasan Emmanuel Yayasan Emmanuel, founded in December 2000, is a not-for-profit social services NGO headquartered in Sentul, Indonesia. It provides services and support to infants, handicapped children, malnourished children, poverty-stricken and scavenger communities.
---
Social & Community Development
---
GK (Gerekan Kepedulian), Jakarta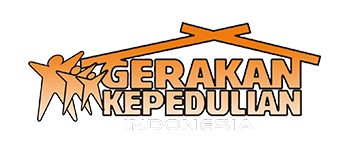 GK is a leading NGO based in Jakarta working on community development, youth empowerment and social entrepreneurship. GK is increasingly involved in coordinating the work of other NGOs, community groups, and government programs working in specific communities. The Learning Farm The Learning Farm is a residential organic farm for street and vulnerable youth.
---
Technology & Social Start Up
---
Touchten.com Touchten is Indonesia's leading, award-winning, data-driven gaming company. It creates mobile games for women in the USA and Europe. Qlue
Qlue is a company focused on implementing smart city technology to push for a sustainable, safer city overall, and promotes government transparency and accountability. It works closely with city institutions, local communities, police departments in combating threats such as drugs, terrorism, and other crime related reports. Duithape Duithape is a social for profit Fintech startup providing financial services to the bottom of the pyramid. The focus to facilitate financial transaction using mobile phone for 80% of the Indonesian population who are still unbanked; including to deep rural areas that has not yet been covered by banking services.
---
Sustainable Development
---
Javara ​​Javara is another leading social enterprise working on heritage organic products and biodiversity. It works across agricultural value chains from production to distribution. To date, Javara has created over 600 artisanal products and works with over 50,000 smallholder farmers across Indonesia. Sumba Hospitality Foundaiton, on Sumba Island, Indonesia (Eco-tourism)
Indonesia is making concerted efforts to develop remote areas of the country in ways that provide jobs and education in a sustainable and environmentally sensitive ways. The Sumba Hospitality Foundation operates on the island of Sumba, which has some of the most pristine beaches in the world. It has a unique indigenous culture and is attracting top architects and development specialists to try and build strong and prospecting communities. Sumba Foundation runs a well-organized hospitality school with leaders and volunteers from Europe and the US.
---
Business & Social Entrepreneurship
---
YCAB YCAB is one of the leading social enterprises of Indonesia focusing on education and economic empowerment. Started as a foundation working on microfinance more than 20 years ago, YCAB now has a growing youth empowerment program, 49 learning centers, a profitable social enterprise, and has brought impact to more than 3.3 million underprivileged youths. Du'Anyam
Du'Anyam is an up and coming social enterprise founded by three young women, including a dynamic Harvard Business Graduate in her 20s. Du'Anyam produces and distributes wicker crafts to empower women, promote culture, and improve health and livelihoods in rural Indonesia. Taman Bacaan Pelangi / Rainbow Reading Gardens The Rainbow Reading Gardens is a leading, highly successful and growing organization dedicated to establishing and managing reading libraries throughout Indonesia. Krakakoa Krakakoa (kra-ka-ko-a) is an award-winning, "bean-to-bar" (vertically integrated) chocolate maker that was founded as "Kakoa" in 2013 in Lampung, Sumatera. The company was founded by two ex-McKinsey consultants, Sabrina Mustopo (Indonesian) and Simon Wright (South African), who are driven to improve the lives of people living at the bottom of the pyramid and to preserve the world's biodiversity and natural heritage. As such, "Kakoa" was founded with a mission to improve the lives of Indonesian cocoa farmers and the sustainability of cocoa farming sector. KMK Online KMK Online is a digital service provider, which currently owns a number of digital portals for news and video, as well as sports and entertainment portals. It also owns KlikDokter.com, a leading online health consultation and also BBM, a popular messaging app especially in Indonesia. With the passion to provide digital services to our entire nation, KMK Online is building a "One Stop Online Services" and focused on creating growth for Emtek Group in the online industry. Toraja Melo Toraja Melo supports Indonesian weavers and the preservation and rejuvenation of Indonesian hand-woven textile. Toraja Melo started working in Toraja, South Sulawesi in 2008. Presently, in partnership with PEKKA (Perempuan Kepala Keluarga - Association of Women Headed Households), TORAJA MELO works with communities of around 1,000 weavers in Toraja and Mamasa in South Sulawesi and Adonara & Lembata islands in Nusa Tenggara Timur.
---
Finance & Micro Finance
---
Sovereign's Capital Sovereing's Capital is a VC fund in Jakarta that focuses on investing in companies run by women or majority women-based companies. Sovereign Capital does a lot of impact investment.
Mekar Mekar is a microcredit company with a focus on women.
---
Social Service & Change
---
Asian Muslim Action Network (AMAN) AMAN is a Jakarta, Indonesia-based NGO with long experience in women empowerment through education and peace reconciliation. The network has a range of affiliates in Indonesia and around Asia, working at a grassroot level in building up knowledge, skills, and confidence to help women become economically strong, socially engaged and politically confident. One of AMAN's signature programs is the moderate interpretation of Islam which allows for the social and political empowerment of women in Indonesia. Ransel Buku (The Backpack) Ransel Buku is an education project which brings environmental education through books, discussions and other programs. It is looking for an intern to strengthen the village library and learning center, and create a sustainable model that can be replicated in other villages in the area. Ransel Buku was started in 2009 as a project to bring books to children who live in the riverside villages nearby Palangka Raya, at the heart of Kalimantan. In the first few years, reading took place underneath a tree by the river, in someone's house, churches and mosques. Aini Abdul, the young woman who founded the program, believes that a library doesn't always have to have a physical building. Transformasi Untuk Keadilan Indonesia Non-profit organization that advocates for human rights and social justice. (intern program under development) Rachel House Rachel House is the first pediatric palliative care service in Indonesia, providing home-based care for children from the marginalized communities living with life-threatening illnesses such as cancer or HIV. As the pioneering palliative care service, Rachel House actively provides palliative care training to medical professionals throughout the health system as well as medical and nursing students and community volunteers, with the aim of establishing the palliative care ecosystem to help ensure the availability and accessibility of palliative care for all.
---
International Development
---
Millenium Challenge Account Indonesia MCA-I is a government-to-government trust entity aimed to reduce poverty through economic growth. .
United in Diversity United in Diversity (UID) is a non-profit organization established for Indonesian leaders from different industries and sectors, both public and private. UID was founded in 2003 by Universitas Indonesia, Sinar Harapan Daily, Gajah Tunggal Group, and MIT Sloan School of Management with a focus on building trust and collaboration among leaders from the public, private, and civil society. UID provides several learning & development programs that enable profound and impactful transformation at the personal, institutional, and systemic levels. These programs range from short, sharply-focused modules on building an appropriate organizational culture, to three-day leadership & prototype bootcamps, to year-long immersive action-oriented executive education programs.
---
---
We work with start ups, community organizations, universities, foundations, advocacy groups, and multilateral organizations.